Construction Skills Queensland Funding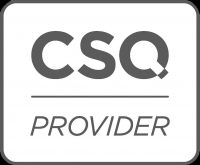 If you are currently working in the Queensland building, and construction industry you may be eligible for CSQ funded training.
Please Note: You will be required to contribute towards program costs as CSQ doesn't cover the full expense. 
CSQ Funding may be available through the short courses program to those workers currently in the Queensland building and construction industry. The short courses program provides funding for individual competencies and skills sets. Please see below units on offer.
Unit Code

Unit Name

Full Cost

CSQ Funding Contribution (If eligibe)

Full Cost with CSQ Funding

UEERL0004

Disconnect - reconnect electrical equipment connected to low voltage (LV) installation wiring.

$1195

$304

$891

UEERL0002

Attach cords, cables and plugs to electrical equipment for connection to 1000V a.c. or 1500V d.c.

$265

$262

$3

UEERL0001

Attach cords and plugs to electrical equipment for connection to asingle phase 230 Volt supply.

$245

$242

$3

UEERL0003

Conduct in-service safety testing of electrical cord connected equipment and cord assemblies.

$495

$303

$192

UEERL0005

Locate and rectify faults in low voltage (LV) electrical equipment using set procedures.

$550

$304

$246

Please Note: UEECD0007Apply work health and safety regulations, codes and practices in the workplace is a pre-requisite unit for the above units of competency which is offered as part of the cost of these units.

UETDRRF004

Perform rescue from a live LV panel

$79

$69

$10

UETDRRF004 + HLTAID009

Perform rescue from a live LV panel

Provide cardiopulmonary resuscitation

$95

$69

$26
Eligible participants must meet the following requirements:
1. Right to work in Australia
Australian or New Zealand Citizen or
Permanent resident of Australia (if not a citizen).
A visa holder with relevant permission to work.
2. Permanently work in Queensland
An eligible worker: Employed in Queensland within the Building and Construction Industry.
An unemployed eligible worker (unemployed for a period not greater than four years who would otherwise meet the requirements of an eligible worker).
An active apprentice or trainee registered in Queensland undertaking an apprenticeship or trainee-ship as per the CSQ provided listing.
An eligible worker or unemployed eligible worker in the first year out of their CSQ approved apprenticeship or trainee-ship. Must commence training within 365 days of the completion date.
A cancelled apprentice or trainee who was undertaknig a CSQ approved apprenticeship or traineeship that has been cancelled and is currently accessing State Government funding to complete their institution based training.