Accredited & Highly Rated Electrical Training Courses
Electrical Training Courses
Get Skilled Training is a nationally registered training organisation (RTO) that provides specialised electrical training courses in areas such as refrigeration and air conditioning, test and tag, restricted electrical licensing training and other courses required in the electrotechnology industry. If you're interested in getting into the electrical industry, or you're already there and simply want to upskill and refine your knowledge, our courses are designed perfectly for you.
Are you ready to gain more knowledge and skills to boost your employability or position within the electrotechnology industry? Contact us online today to gain some more information or to start your training process as soon as possible.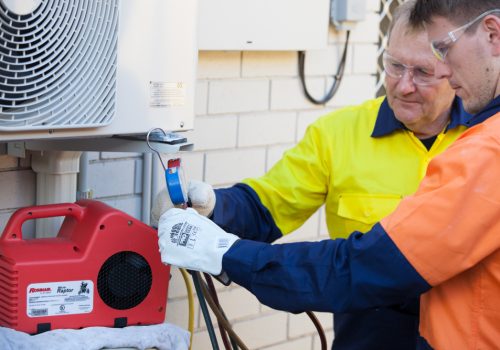 Get Skilled Training offers UEE20111 – Certificate II in Split Air Conditioning and Heat Pump Systems which is an air conditioning course for electricians who are looking at new career opportunities, allowing you to get qualified in installation, commissioning and decommissioning in certain types of air conditioning. With locations all over Australia, we'll get you trained up and ready to go in no time. Start the course now and finalise payment at a later date!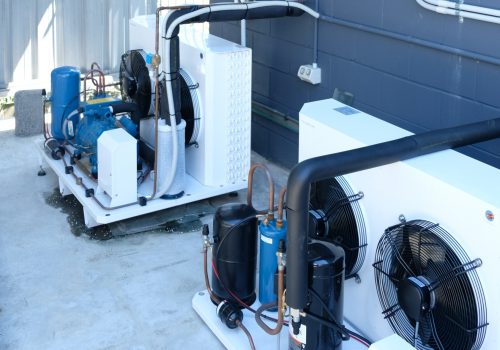 Individuals that have their Cert II in Split Air Conditioning and Heat Pump Systems, can now elevate their skills to become dual trade qualified in the air conditioning and refrigeration industry with UEE32220 – Certificate III in Refrigeration and Air Conditioning. In this training for electricians course, you will learn how to select, install, test, commission, fault find and repair air conditioning units and refrigeration systems.
Individuals who have their RAC01 Refrigeration and air conditioning licence and a restricted electrical licence with an occupational need for a Gas Work Licence can undertake this course to work on self-contained systems containing hydrocarbon refrigerants. In this course you will learn the skills, hazards and relevant control measures to safely handle flammable refrigerants in accordance with the relevant legislation, Australian standards and codes of practices.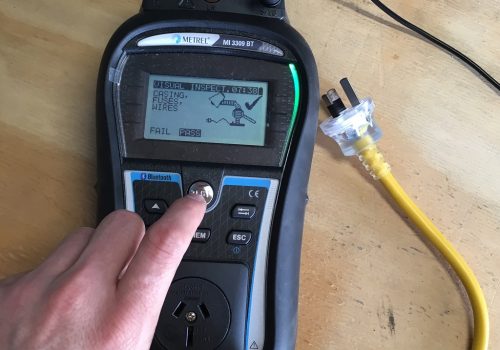 If you need to acquire test and tag training for electricians as part of your duties at work or you're an employer who wants to ensure you are able to provide a safe workplace for your employees, Get Skilled offers a nationally accredited test and tag course, so that you can get the right level training right now. After completing this course, you will be able to test and tag electrical appliances in line with electrical safety act and regulations as well as the Australian Standards 3760 and 3012.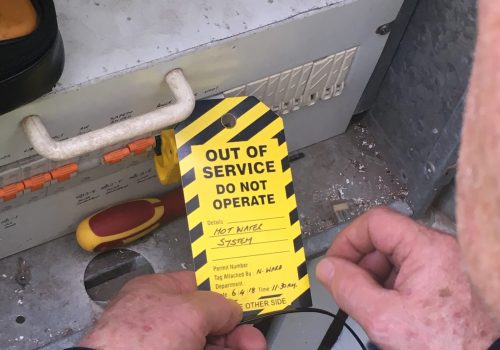 If your job requires you to complete electrical tasks in your day-to-day duties, there's a good chance you need to get your Restricted Electrical Licence. This course is structured specifically for different trades and qualifications. For plumbers, you'll learn how to disconnect and reconnect electric hot water systems, and for those with experience but no accreditation, the course will be tailored to your requirements to ensure proper knowledge as acquired once completed.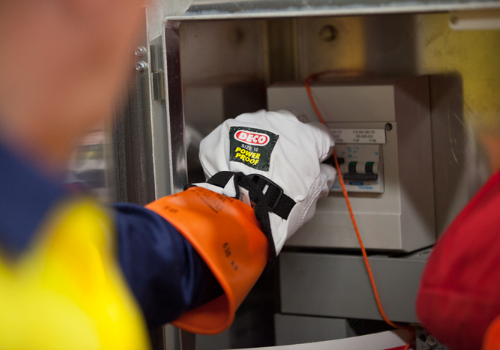 If you're wanting to upskill and better prepare for the Capstone exams, this specific course training will get you where you want to be. The Get Skilled electrical capstone training covers an extensive range of essential knowledge and skills that are required for the exam, ensuring individuals are fully educated, confident, and well-practiced in how to verify compliance and functionality of low voltage and general electrical installations.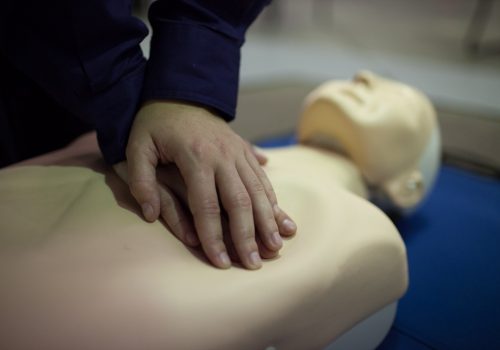 Are you working in the electrical industry? Does your employer require you to have LVR CPR skills as per the Electrical Safety Regulations? Get Skilled Training offers low voltage rescue and CPR courses on demand that aim to provide optimal confidence and competence to respond to low voltage electrocution and perform CPR in line with Australian Resuscitation Council guidelines.
Star Customer Rating on Google Reviews
Conveniently Located Training Facilities Throughout Australia
Years of Industry Experience
Students Trained since 2012
Our Aim as Leading Trainers…
As an electrical RTO provider, we have the capability to provide our specialised electrical courses in a flexible way for our students through a combination of face-to-face, online and distance learning. Our aim here at Get Skilled Training is to provide students with high-quality and targeted training for electricians, giving students the opportunity to become qualified and skilled in their chosen electrotechnology sectors, including our UEE20111 – Certificate II in Split Air Conditioning and Heat Pump Systems.
Real-World Courses For Electricians
Established in 2012, Get Skilled Training has provided electrical training courses across Australia for electricians and 3rd and 4th electrical apprentices as well as other workers who conduct work in the electrotechnology industry. Our main goal is to provide students with the most comprehensive training for the electrotechnology industry, meaning we can properly equip students with real-world skills, experiences, and knowledge to take into the workforce upon completion.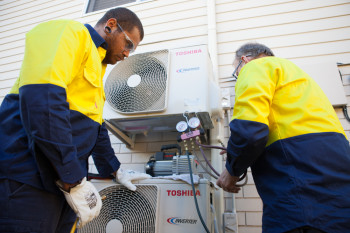 Train with Get Skilled Today!
As leading electrical RTO providers, feeling confident knowing that once you train with Get Skilled, you'll have a wealth of skills and knowledge that will ready you for electrical based roles in a range of industries. To get started with Get Skilled, contact us through our online form and we'll be in touch, or reach out to our team on 1300 856 832 for more information.