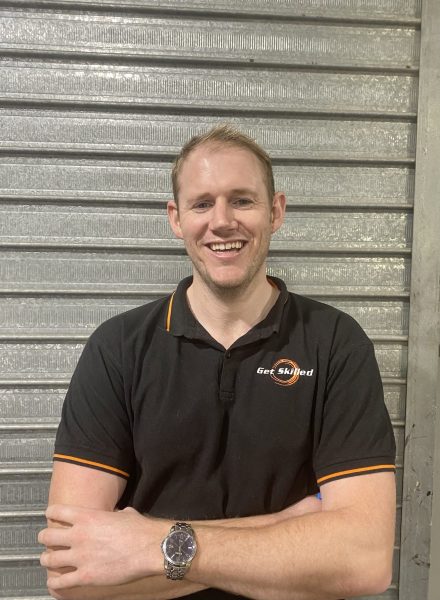 Nick Wardle
Director, Trainer and Assessor
Nick is one of the Trainer and Assessor within the training team and is also responsible for the day to day operations at Get Skilled Training.
Nick started his electrical apprenticeship after leaving school for a small electrical contracting business servicing the Brisbane area. From there, Nick has worked in many areas of the electrotechnology industry including refrigeration, telecommunications and instrumentation domestically and internationally in the United Kingdom.
Nick started training electrical apprentices in 2010 and is currently part of the team delivering the certificate II in split air conditioning and heat pump systems. He endeavours to expand on his current skills and actively contributes to growing the training team and training programs.
Nick's piece of Advice
"Make the effort to take pride in your work and follow the testing procedures learnt at the course".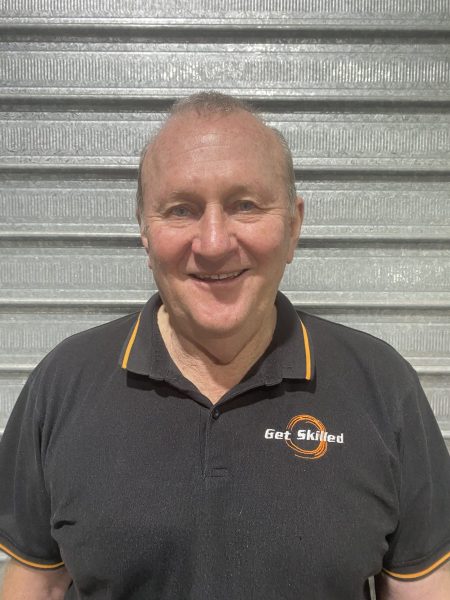 Colin Wardle (Trainer and Assessor)
Certificate II in Split Systems & Heat Pumps

Col has been a trainer with Get Skilled Training since establishment and primarily runs the Certificate II in Split  Air Conditioning and Heat Pump Systems training Australia wide. 
Col started his trade in carpentry, completing this before growing his qualification as an electrician. He now runs his own multi trade contracting business in Brisbane when not teaching. His previous experience teaching electrical apprentices at TAFE has given Col unparalleled teaching skills which is always a highlight for many students at the courses. Encouraging students to constantly upskill at the practical remains Col's biggest goal. 
Col's Piece of Advice
"Be willing to learn new skills! It opens you to be a very versatile tradie".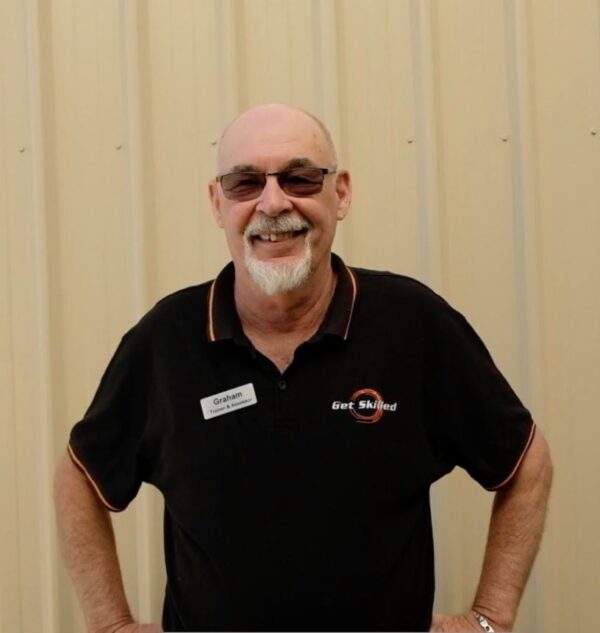 Graham Brown (Trainer and Assessor)
Certificate II in Split Systems & Heat Pumps

Commencing his apprenticeship in Refrigeration and air conditioning in Adelaide, Graham has continued to gain a wealth of experience practising and perfecting his trade skills for over 50 years.
Graham strives to educate students to feel safe and confident working on split systems whilst adhering to all industry/ environment regulations. 
It is safe to say Graham's accomplishments are further mirrored when student's leave the practical course with a smile on their face.
Graham's Piece of Advice
"Get out there and start installing splits whilst the knowledge is still fresh in your mind. The more you install the easier it will become".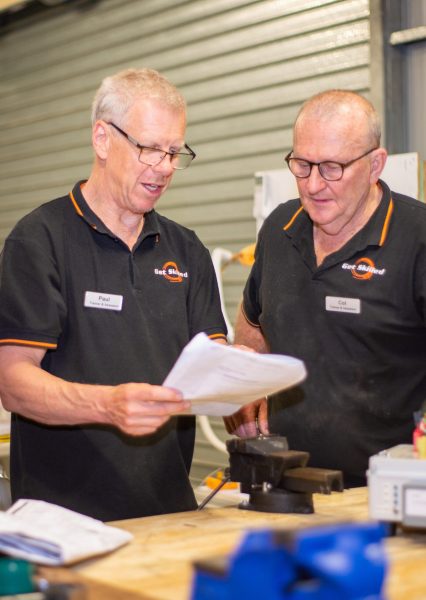 Paul Bradley (Trainer and Assessor)
Certificate II in Split Systems & Heat Pumps
Paul is another one of Get Skilled's trainers who approaches his role as a trainer with enthusiasm and eagerness. Paul has achieved over 40 years' experience as an Air Conditioning Technician and continues to work within the industry focusing on AC installation, commissioning maintenance and fault finding.
Paul is an exceptional communicator who ensures he always appears available to answer questions and give illustrations that make the task and learning resources as relatable and memorable as possible. Paul's passion to teach students in an understandable, personable way is what makes him one of the best.  
Paul's Piece of Advice
"Start your first installations for family or friends if possible so you enjoy the process without the pressure of time restraints".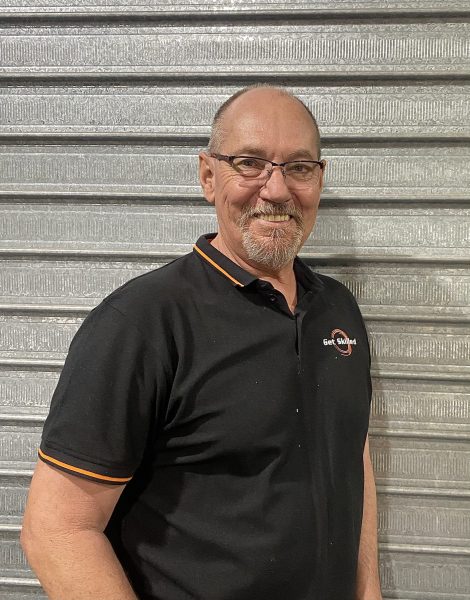 Vaughn Strydom (Trainer and Assessor)
Certificate III in Refrigeration & Air conditioning                                 CPR/LVR 
Vaughn is currently working on developing Get Skilled's new and upcoming course, the Certificate III in Refrigeration and Air Conditioning. Vaughn was a qualified helicopter technician in the South African Air Force which led him onto his successful, high achieving career as both senior trainer and technician in the Commercial and Industrial refrigeration industry. Vaughn has led an applications engineering team to being finalists in the AIRAH innovations awards 2013. This achievement continues to drive him to create and present the best Cert III Refrigeration and Air Conditioning course in Australia with Get Skilled alongside his fellow enthusiastic training team. 
Vaughn's Piece of Advice
"Apply your newly earned skills as soon as possible to re-inforce your learning, learn from your mistakes and take good advice seriously".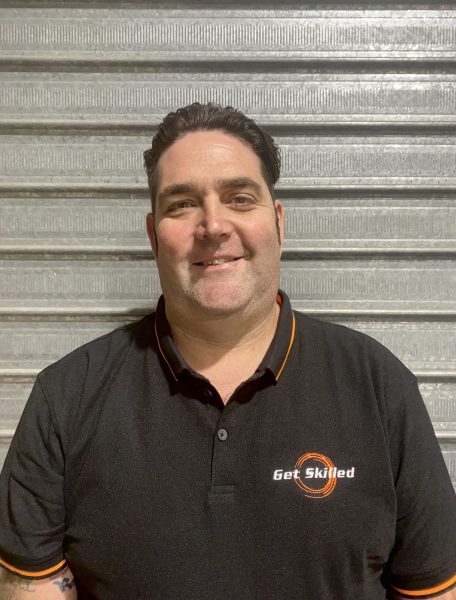 Aaron Christoforidis (Content Expert)
Certificate III in Refrigeration & Air conditioning                                Certificate II in Split Systems & Heat Pumps                                               
Aaron assists Get Skilled training team with the Certificate II course and delivers quality training Australia wide. He has over 20 years of experience working on large industrial refrigeration systems and multiple plants so he brings a vast amount of knowledge within this area. Guiding multiple apprentices through their refrigeration trade within his workplace, Aaron has a thorough understanding of what it takes to effectively teach students of all skill levels. Aaron enjoys the challenge of working away from home and exploring Australia. 
Aaron's Piece of Advice
"Continue your learning and ask questions of people in the industry. Don't compromise on quality, your customers are relying on you".